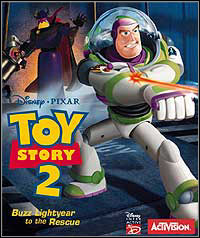 Released on 30 november,1999
Toy Story 2: Buzz Lightyear to the Rescue
is a standard
platform game
controlled from a third-person perspective. The player controls the protagonist,
Buzz Lightyear
in a three-dimensional world categorized by levels based on the movie that include Andy's house, Al's Toy Barn, Al's penthouse and the airport at the end of the movie. The game also features many of the original characters such as
Hamm
,
Rex
,
Slinky
and
Mr. Potato Head
as
NPCs
that give
Buzz Lightyear
different tasks to complete. Upon completing these tasks you are rewarded with a
Pizza Planet
token that allows you to progress to more difficult levels.
Most of the enemies in the game are not seen in the movie (excluding some bosses) and are placed throughout the levels anywhere and everywhere. Some enemies have different abilities than others which include jumping, flying, firing projectiles, and blocking. Most enemies, if not all, do damage to you on contact (with the exception of Buzz's spinning attack). Note that the enemies is not displayed (unless it's a boss) which makes defeating some enemies frustrating.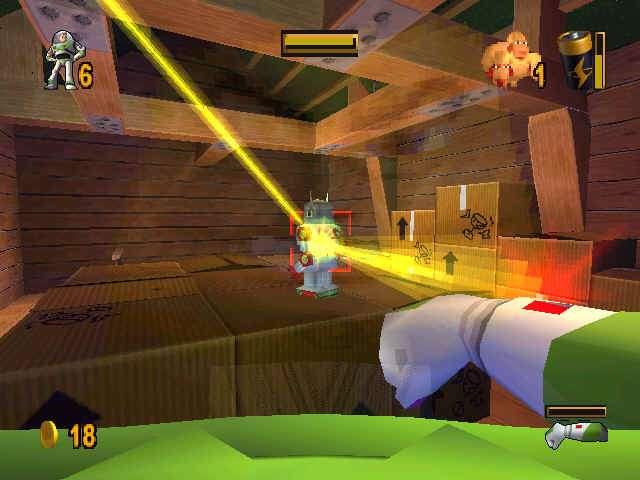 DOWNLOAD LINK
IF YOU LIKED MY POST THEN PLEASE JOIN MY BLOG.