Shark! Hunting the Great White is a surprising fun underwater "shark hunting simulation" from Sunstorm Interactive, the company that brought the world numerous renditions of the extremely popular Deer Hunter series. The game has been largely ignored by gamers and remains relatively unknown, perhaps owing to the lack of marketing, as well as the fact that it is more complicated than the Deer Hunter franchise, yet most serious gamers may have assumed it is just "another simplistic hunting game." The truth, fortunately for us, is that Shark! is a realistic simulation that is also captivating and a lot of fun. Gone Gold's detailed review in which the game was awarded "Gold Nugget" says it all:
"Shark: Hunting the Great White is a bargain title... meant to sit on the shelf alongside the Deer Hunters of the world. Unlike the Deer Hunters of the world, however, Shark is actually a good deal of fun. You take the role of a professional shark hunter (read: crazy person), and as the game progresses, you are hired by people with shark problems. Off you go into the ocean, you kill the shark, and the beach or whatever is safe again.
SCREENSHOTS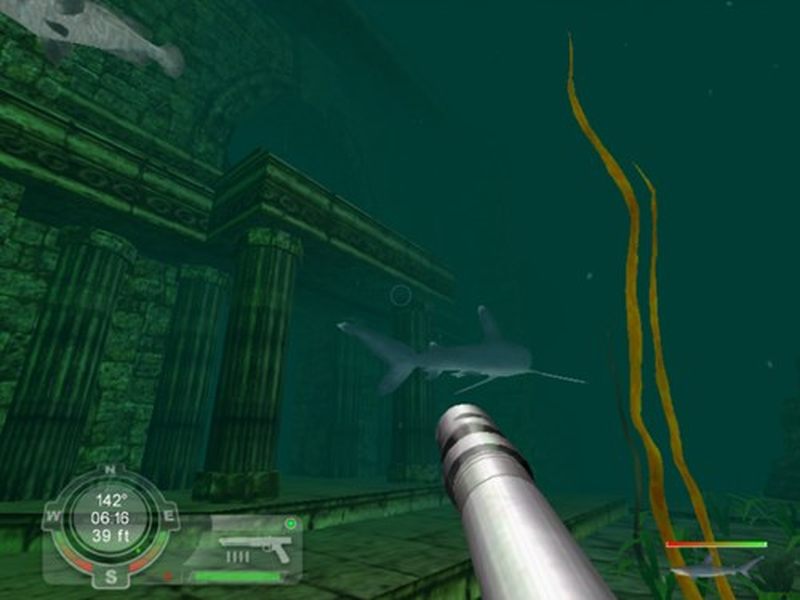 DOWNLOAD LINK
IF YOU LIKED MY POST THEN PLEASE JOIN MY BLOG.